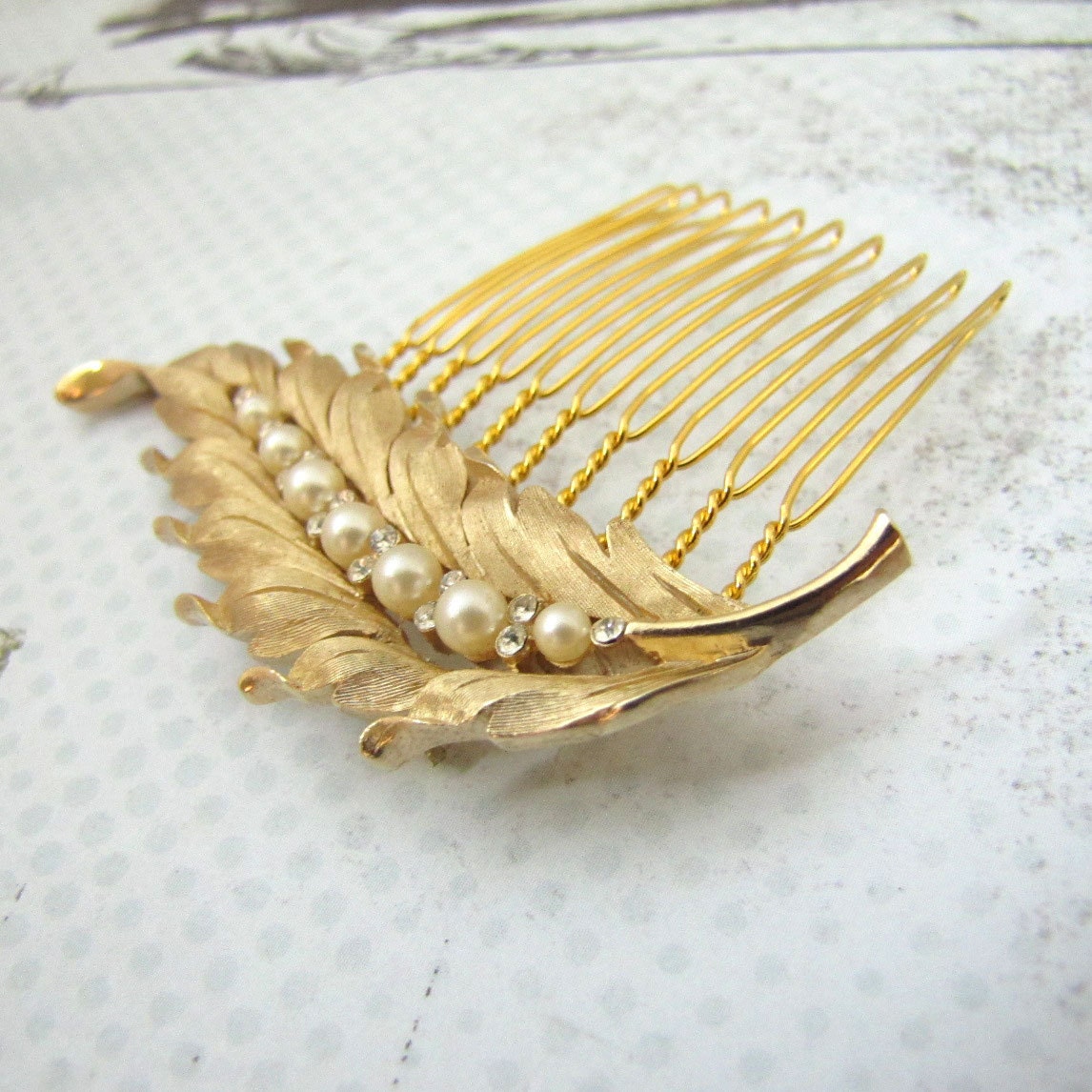 I'm always drawn to vintage pieces signed by Trifari. The pieces are well designed, beautifully made and in excellent condition. I often repurpose them into hair accessories like the one above. They are extremely popular with my customers.
As I learn more and more about the history of the brand it's no surprise that I'm so enamored with it. In fact I found it quite ironic that the original brand, founded by Gustavo Trifari and his uncle in 1910, made hair combs and elaborate hair accessories.
In the mid-1920s as hair styles changed and the market for hair accessories declined the company switched to manufacturing costume jewelry. They also brought on board the French jewelry designer Alfred Phillippe. Phillippe believed that costume jewelry should be as much a work of art as expensive jewelry, and brought fine jewelry making techniques to Trifari.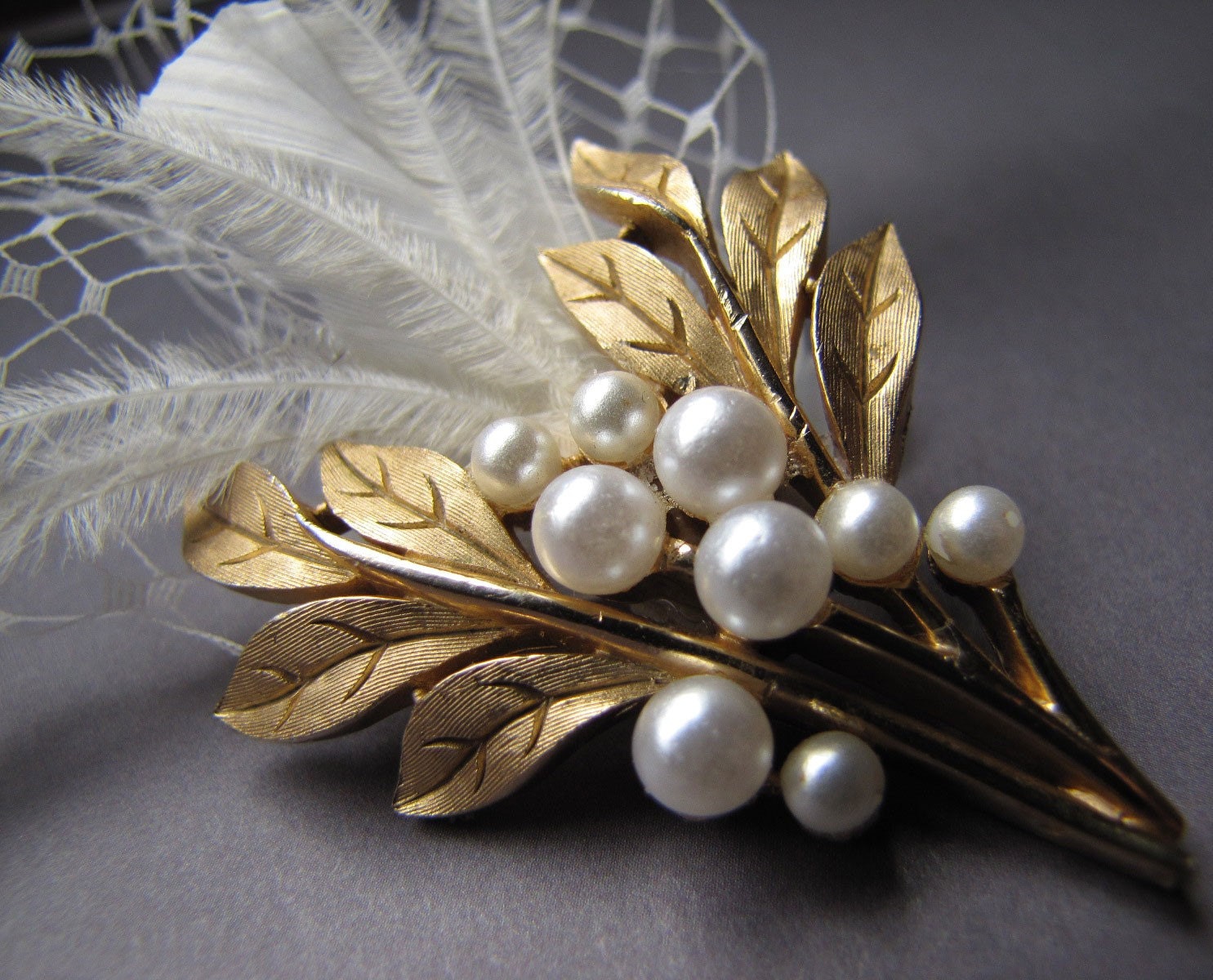 The techniques Phillippe used included using invisible settings, hand-setting rhinestones and using high-quality materials. Phillippe also used design techniques learned in his work for Van Cleef and Arpels, such as filigree work and 23-karat gold triple-plating that mimics the look of solid 14-karat gold.
Mamie Eisenhower in Trifari
From the 1930s the brand flourished. In fact in 1952 Mamie Eisenhower, wife of President Eisenhower, broke with tradition by asking Trifari to create costume jewelry for her to wear to the 1953 presidential inauguration. Trifari produced three triple-strand pearl choker necklace sets. One was worn by Mrs. Eisenhower, one is in the Smithsonian Institution, and the last is kept in the Trifari archives.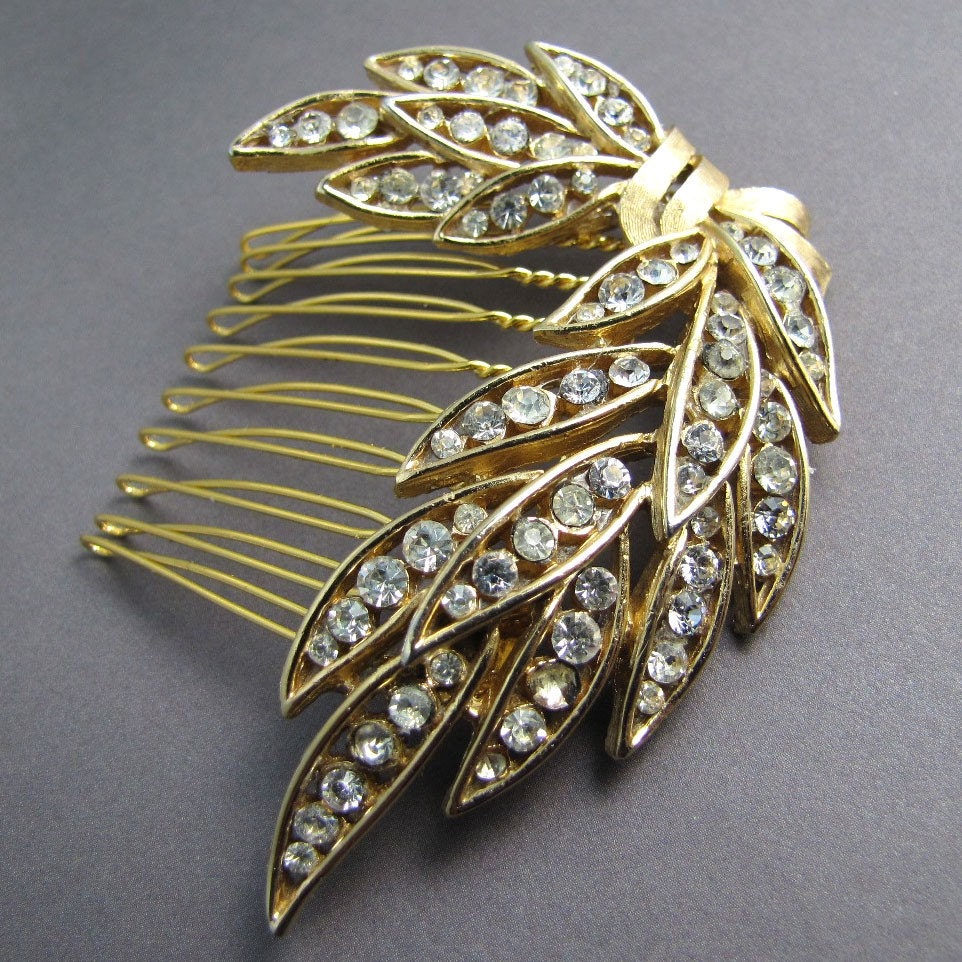 Trifari jewelry is highly valued today and in great demand by collectors. I always have vintage pieces in stock so please contact me if you are interested in commissioning jewelry or a hair adornment featuring vintage Trifari.